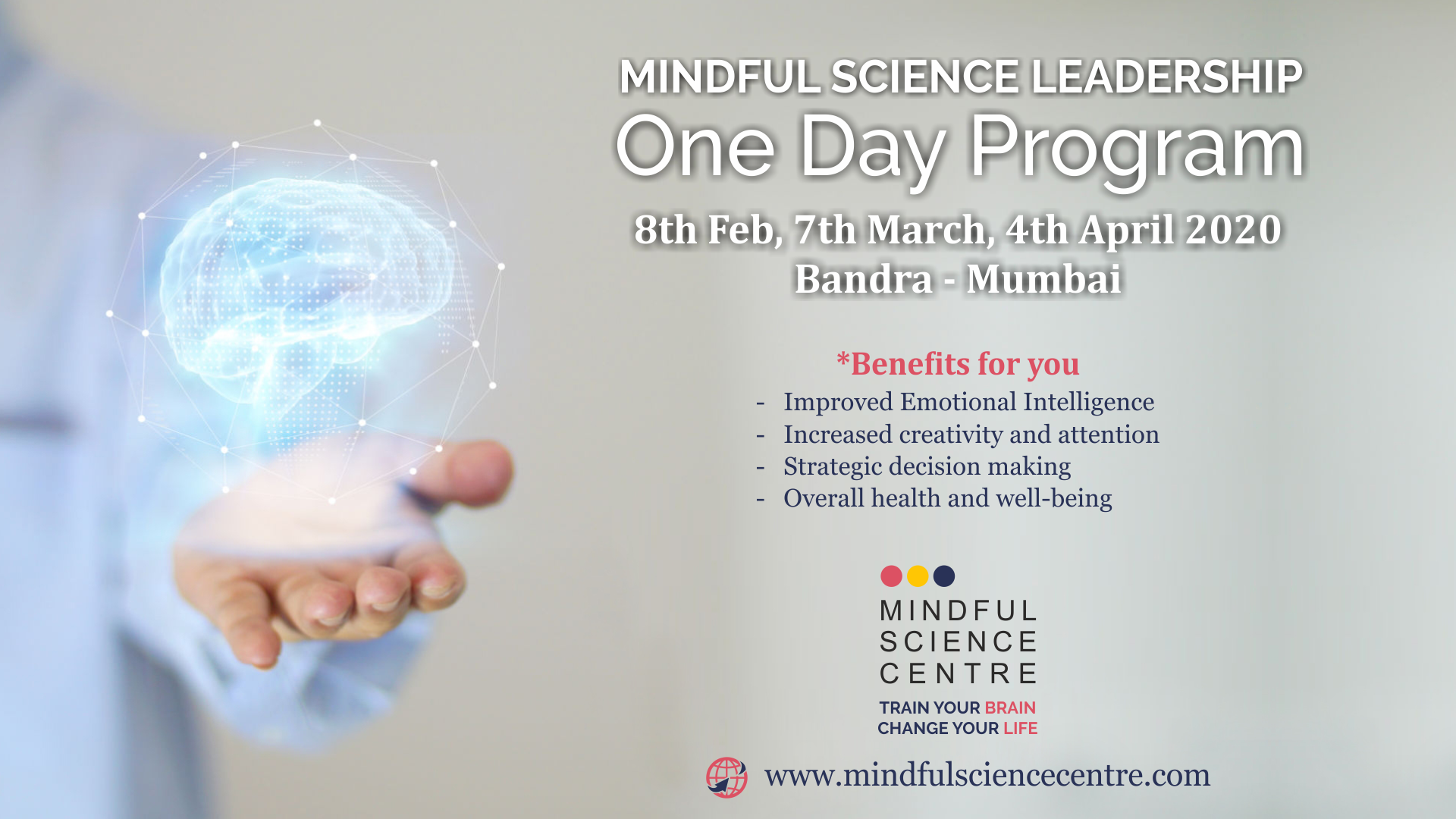 Duration                                       1 Day
Starting Date                March 7, 2020
Assessment                                   Optional
Book Your 1 day Mindful Science Leadership Program
Mindfulness at Work
Mindfulness at the workplace is a powerful tool that helps in achieving better results due to a better insight and mindset to work in tandem with others in the team.
Participants from Previous workshops
We have an ensemble of highly-qualified mindfulness and meditation practitioners from various fields with decades of experience.
We promote mindfulness with tailored workshops intended for corporate, universities, schools, and individuals.
MSC hosts multiple events and conferences on topics of mindfulness and emotional intelligence.
We publish a variety of scientific-based research and provide keynotes to promote mindfulness for life and work.
We offer a customised approach for training since every individual requires a different way to  adopt mindfulness.
Our team offers the right support to individuals who require self-control, objectivity, flexibility, improve focus, and gain mental clarity.