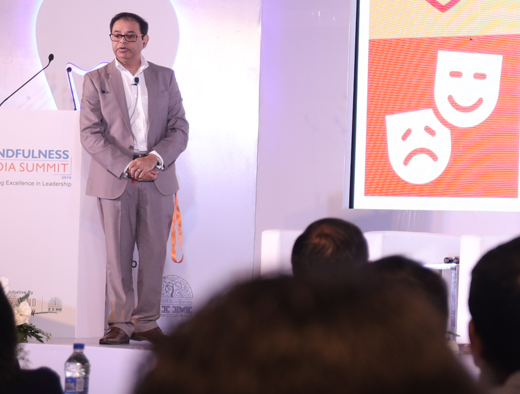 Mindful Science Centre's experts have a deep insight about mindfulness and its application in daily life. With inspirational speaking abilities, our experts build inner prowess through mastery of thoughts, feelings, intentions, values, beliefs, principles, and identity.
The idea is to challenge the inner constraint so that we can tap the inner resources that can create an everlasting, ever-expanding outer impact.
Our keynotes are designed to engage employees of every organisation and help them create a mindful workplace culture. This helps the employees to be more productive, engaging, and successful not just at work, but also in their personal lives. Our keynotes also target leaders and manager to add mindfulness to their leading abilities to steer, inspire, support, and encourage their team or group.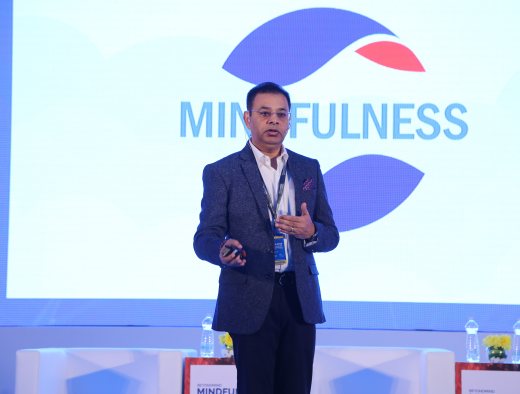 Keynotes for Mindfulness Leadership helps top-level management, managers, leaders, and aspiring team leaders to build purpose and self-awareness. Our mindfulness approach encourages leaders and co-workers to appreciate and celebrate the success of every employee working in the organisation. Inculcating such an attitude helps foster trust, enhanced teamwork, and improves overall employee satisfaction.
Such mindfulness work can encourage every member of the team into developing positive social connections with each other to perform better. Such an environment is conducive to growth and not a breeding ground for ego battles.
It also helps the leaders to communicate with the team members with empathy and even assist them in managing their emotions without giving in to reactive emotions. This way the team develops a better edge in performing and generating excellent results.