Mindfulness at Work
Mindfulness at the workplace is a powerful tool that helps in achieving better results due to a better insight and mindset to work in tandem with others in the team.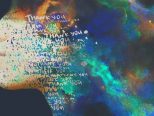 Thanksgiving brings home the value of being mindful Thanksgiving is here, and it's literally my job to sing praises about the benefits of a regular gratitude practice and encourage you to start one if you haven't already. However, I think it might be more helpful to look back to the time when there was no room in my life for gratitude so I can share my favourite hacks for sneaking it into your day-to-day life with ease.
Recent research has examined the relationship between mindfulness and empathy directly
Tips for building Mindful Environment at Home - Mindfulness, however, is something that you will have to practice every day. The moment you are not mindful is the moment you allow negative thoughts to have free reign over you. Consider looking into various mindful exercises to help you sharpen this skill.
We have an ensemble of highly-qualified mindfulness and meditation practitioners from various fields with decades of experience.
We promote mindfulness with tailored workshops intended for corporate, universities, schools, and individuals.
MSC hosts multiple events and conferences on topics of mindfulness and emotional intelligence.
We publish a variety of scientific-based research and provide keynotes to promote mindfulness for life and work.
We offer a customised approach for training since every individual requires a different way to  adopt mindfulness.
Our team offers the right support to individuals who require self-control, objectivity, flexibility, improve focus, and gain mental clarity.