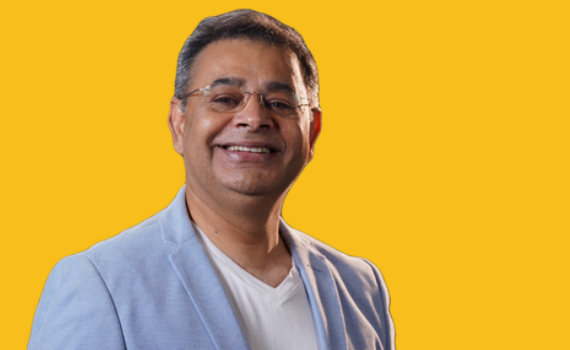 Designation:

Lead Faculty

Company:

Mindful Science Centre
Manish is India's leading Mindfulness and Consciousness expert in fostering wisdom through Emotional Intelligence and Neuroscience. As Founder of Mindfulness India Summit and Mindful Science Centre ( former Beyond Mind), he delivers Mindful leadership and effective decision making programmes across organisations and individuals.
Over 25 years of successful leadership experience in the corporate world as CEO of 3 leading multinational companies, he brings 25 years of leadership experience coupled with latest knowledge to make change in society through experiential mindfulness workshops and leadership coaching.
He believes by awakening self awareness and consciousness through practices of Social Emotional Intelligence, Mindfulness and Neuroscience, we can tap into our inner strength to empower and strengthen leadership, performance, innovation and cultivate constructive decision making.
Through his workshops one can cultivate
– Authentic and sustained Performance
– Self and Social awareness & management
– Effective leadership and Strong collaboration
– Optimum well-being and work life balance
– Healthier and Sustainable culture
– Positive outlook
– Intuitive and Innovative decision making
– Build leaders with conscious awareness, compassion and empathy
His other passion includes interacting and learning from young curious minds by teaching as a guest faculty at various prestigious education institutions in India and abroad. As a specialist in cultivating mindfulness with youth, he shares his life journey and learnings with them for inspiration.
An avid golfer, writer and a guest speaker at various international events and conferences on topics of Mindfulness and Consciousness, he has been extensively covered by leading online and print media.