Guest of the Day Manish BEhl – Founder: Mindful Science Centre and Mindfulness India Summit . Sharing his profound knowledge and insights on Mindfulness and how it affects wellbeing of Entrepreneur's
Session moderated by Amit Mookim – President, TiE Mumbai and Managing Partner, IQVIA South Asia
Catch the video below
Topic : Entrepreneur's Well-being Series with Manish Behl
Amit Mookim in conversation with Manish Behl
An interesting and insightful conversation with Mr. Amit Mookim had with Mr. Manish Behl to discuss practical tips and tricks to integrate and adapt Mindfulness in Organisations
Manish Behl – Founder Mindful Science Centre and Mindfulness India Summit.
Moderator : Amit Mookim – President, TiE Mumbai – Managing Partner, IQVIA South Asia
In this session we discussed how enhance well being of Entrepreneurs during these challenging times and Benefits of Mindfulness and Emotional Intelligence and how we can successfully integrated Mindfulness practices in our business.
In this Webinar by TIE Mumbai 
Manish Behl
  spoke about his journey and how   Entrepreneurs can benefit from Mindfulness.
Manish says, "Working at senior positions in the corporate and business world, I realized how organizations and professionals lose focus from the goal and how Anxiety, Anger, Fear, Worry, Stress emotions eradicate their and organization's success and health. I comprehended that with support of simple mindfulness practices how easy is it to change these adverse situations to advantage."
Here are few points discussed during the webinar.
How does one deal with conflicts in the personal as well as professional life?
When you are an entrepreneur, you have signed up for problems. You know that you are going to have challenges. Entrepreneurship is a job which requires far more
attention focus and mental abilities and also physical abilities.
Tips to handle tense situations
Move from just doing to just being. Constantly doing something is productive but just being is also important.
Another important tip is to sit in silence. Take out some time in the day that you must give yourself and sit in silence, either at home or at your office.
Spend some time bonding with your teams. Have mindful conversations with them, communicate your vision and appreciate the value they add to the organization.
Personal Challenges in the practice of Mindfulness
Conflict. Dealing with difficult people; could be colleagues, bosses, customers or someone from the family.
Practicing Mindfulness in that moment of facing difficult situation can help, like I have explained in the video.
Create a Mindful environment at the workplace. This makes a major difference to the atmosphere
How to balance the mind in difficult situations
Use the 3 A's of Mindfulness: Attention, Acceptance and Appreciation
How to tell someone that they are bringing toxicity in the work environment?
One person alone cannot bring toxicity to the environment, but what one can do is show compassion. Understand the reason behind a person's particular behavior.
Connect with them more deeply. Talk to them and understand what they are thinking. You will see the problem and he will be able to see his own problem at the same time. Rather than evading and escaping from the situation.
How to start Mindfulness journey?
First it is important to know what Mindfulness is.
Second is Meditation is a part of Mindfulness. Meditation is not Mindfulness
Give it time. Mindfulness does not work instantly, it requires continuous time and effort.
How to Meditate?
Meditation is not an instant pill for all worries. People need to keep an open mind about what Meditation is all about.
Final words
There is a reason why Mindfulness is a much-needed skill. Give it time and practice it dedicatedly. You will understand the impact it can have in your life at work and at home.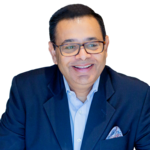 Manish Behl is India's leading Mindfulness and Emotional Intelligence expert, a TEDx speaker, and Founder of the Mindful Science Centre (MSC) and the Mindfulness India Summit – Asia's largest summit on Mindfulness and Emotional Intelligence backed by Neuroscience.
He is a Mindfulness and Emotional Intelligence coach,  Neuroscience based Mindfulness educator, mentor and trainer. Founder of Mindfulness India Summit and Mindful Science Centre.  He offers practical strategies for leadership transformation, increase performance, transform anxiety and negativity into calm and focus. He has over 25 year of leadership experience and his workshops facilitate physical and mental wellbeing and cultivate inner peace.
Mindfulness based Training

Mindful Science Centre is mindfulness and emotional intelligence based  training and learning centre providing leadership and performance solutions for corporates and organizations. Mindful Science Centre applies practices based on self-awareness and social emotional intelligence that cultivate leadership qualities such as attention, resilience, focus, empathy, compassion, communication and clarity. Well-designed Mindfulness training programs and one-on-one coaching sessions support individuals and organizations to develop a positive outlook, decision-making, agility, creativity, concentration, sustainability, mental and physical well-being through mindfulness and Emotional Intelligence practices. Contact Mindful Science Centre to learn more about how to become Successful leader Web: www.mindfulsciencecentre.com. Mail: hello@mindfulsciencecentre.com
Visit our website for more details as below.
for more information and to enrol for Mindfulness based programs.
Click below Follow us on:
Facebook :  , Twitter:   Instagram:  or register at Mindfulness India Summit 
Thank you so much for watching and subscribing to Mindful Science Centre!
With thanks and Love
Manish Behl 
Founder – Mindful Science Centre & Mindfulness India Summit 
Manish Behl is Mindfulness and Emotional Intelligence Expert International TEDx Speaker, Neuroscience based Mindfulness educator, mentor, trainer and coach. Founder of Mindfulness India Summit and Mindful Science Centre. He offers practical strategies for leadership transformation, which enhances leadership skills, increase performance, transform anxiety and negativity into calm and focus. He is an acclaimed expert in fostering ancient wisdom based mindful leadership.  He has over two decades of leadership experience and he is also teaching and  training professionals to build physical and mental wellbeing, cultivate inner peace and fuels purpose and motivation though Mindfulness
He brings 25 years of leadership experience coupled with latest knowledge to make change in society through experiential mindfulness workshops and leadership training. He created Asia's largest platform for dialogue between leading thinkers, leaders, practitioners and educators in the field of Mindfulness, Emotional Intelligence and Neuroscience. Teaching and developing leadership, team performance, igniting innovation and cultivating constructive decision making through Ancient Indian wisdom backed by Neuroscience and best practices of Social Emotional Intelligence, Compassion and Mindfulness.
Amit Mookim
President, TiE Mumbai
Managing Partner, IQVIA South Asia
Mr. Amit has been a management consultant turned into a business leader and currently oversees the India operations of IQVIA, a global healthcare technology, information and clinical research organization. His experience in digital health has extended to supporting innovation and entrepreneurship in India. He is an advisor to the NHA on innovation, Vice-president at TiE Mumbai and mentor to health startups.
Prior to IQVIA, Amit was Head of Healthcare at KPMG. Amit was one of the youngest Partners in KPMG and helped the firm build and grow the Private Equity and Strategy business and also the Healthcare Practice for India and across Asia Pacific. He worked across 11 countries across India and Asia Pacific as part of this role.
Amit has done his Bachelor in Economics from University of Kolkata and his MBA from FMS, Delhi. Amit believes that spirituality and fitness are the key aspects for personality development. Amit is an amateur marathon runner and also coaches entrepreneurs on managing stress while being centred in spirituality.