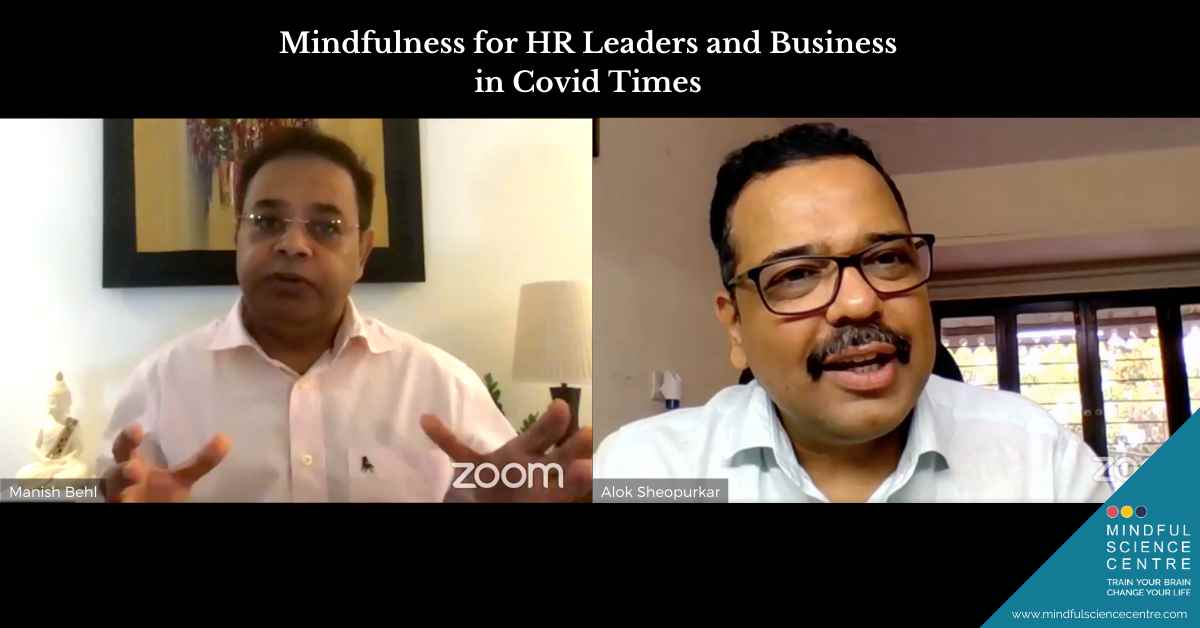 Welcome to Mindfulness Conversations – A series of episodes by Manish Behl, Founder: Mindful Science Centre and Mindfulness India Summit sharing his profound knowledge and insights on Mindfulness and Meditation.
Covid-19 pandemic has greatly affected employees with job losses and pay cuts resulting in added pressure on Human Resource. With rapidly changing social and economic dynamics, more and more HR leaders are working to help businesses continue while providing employees with safety, well-being and job security.
In this episode and Webinar done on 25th of May, Manish Behl talks to  Alok Sheopurkar – EVP and Head HR, HDFC Asset Management. In their discussion , they elaborate benefits of these mindfulness practices to maintain good leadership practices, organisational wellbeing and various ways to build good HR practices and overall well-being during Coronavirus epidemic.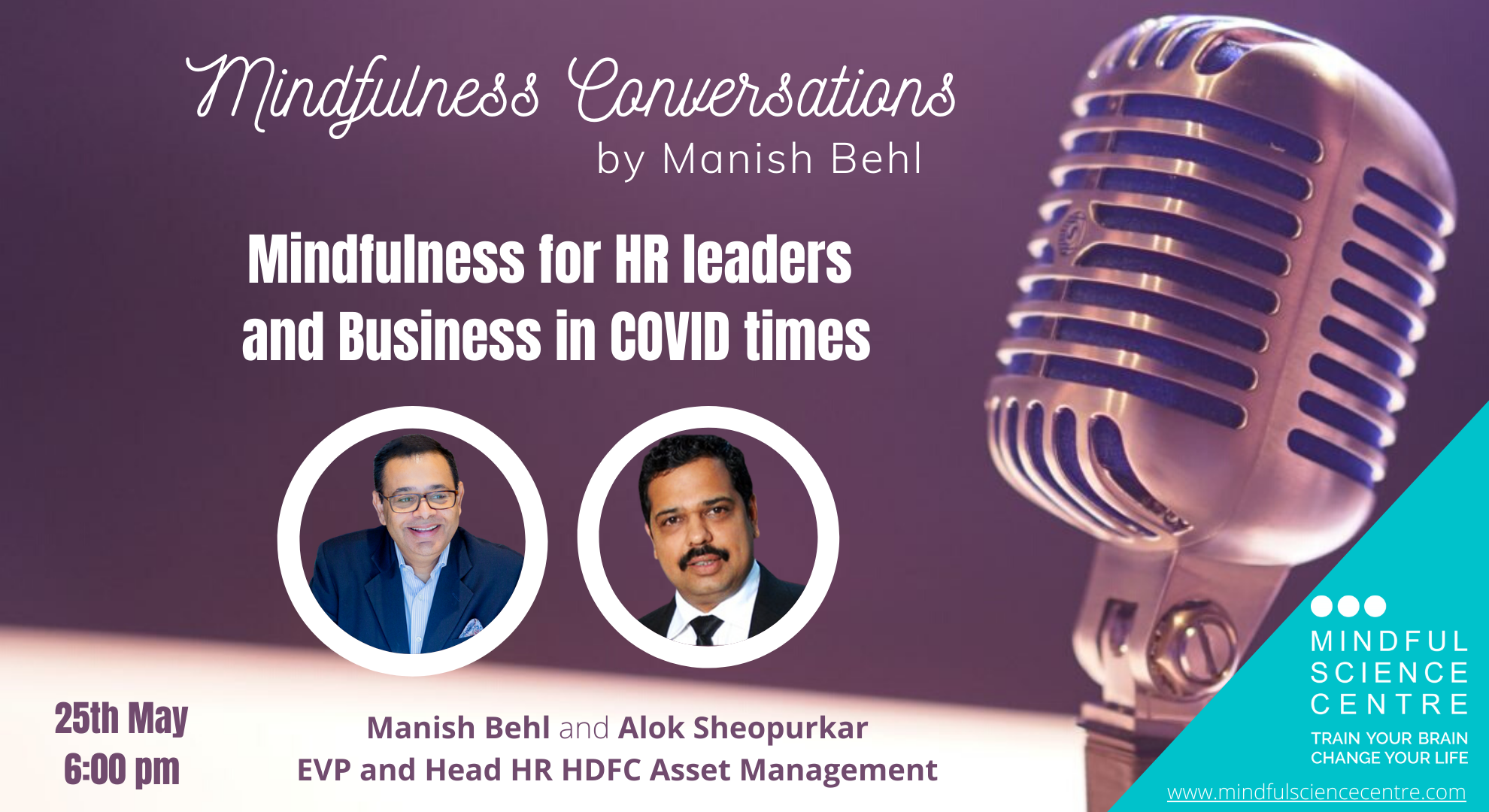 Learn how Mindfulness is helping organisations and leaders to  transformation,  stay calm and connect during these time and at the same time helping in through relaxing the body and mind, improving well being , increasing performance and mental abilities.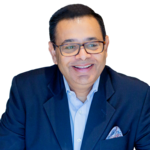 Manish Behl is India's leading Mindfulness and Emotional Intelligence expert, a TEDx speaker, and Founder of the Mindful Science Centre (MSC) and the Mindfulness India Summit – Asia's largest summit on Mindfulness and Emotional Intelligence backed by Neuroscience.
He is a Mindfulness and Emotional Intelligence coach,  Neuroscience based Mindfulness educator, mentor and trainer. Founder of Mindfulness India Summit and Mindful Science Centre. Creator of Mindful Leadership Course and 8 Week Mindful Living Program in Mumbai, he offers practical strategies for leadership transformation, increase performance, transform anxiety and negativity into calm and focus. He has over 25 year of leadership experience and his workshops facilitate physical and mental wellbeing and cultivate inner peace.
Mindfulness based Training

Mindful Science Centre is mindfulness and emotional intelligence based  training and learning centre providing leadership and performance solutions for corporates and organizations. Mindful Science Centre applies practices based on self-awareness and social emotional intelligence that cultivate leadership qualities such as attention, resilience, focus, empathy, compassion, communication and clarity. Well-designed Mindfulness training programs and one-on-one coaching sessions support individuals and organizations to develop a positive outlook, decision-making, agility, creativity, concentration, sustainability, mental and physical well-being through mindfulness and Emotional Intelligence practices. Contact Mindful Science Centre to learn more about how to become Successful leader Web: www.mindfulsciencecentre.com. Mail: info@mindfulsciencecentre.com
Visit our website for more details as below.
for more information and to enrol for Mindfulness based programs.
Click below Follow us on:
Facebook :  , Twitter:   Instagram:  or register at Mindfulness India Summit 
Thank you so much for watching and subscribing to Mindful Science Centre!
With thanks and Love