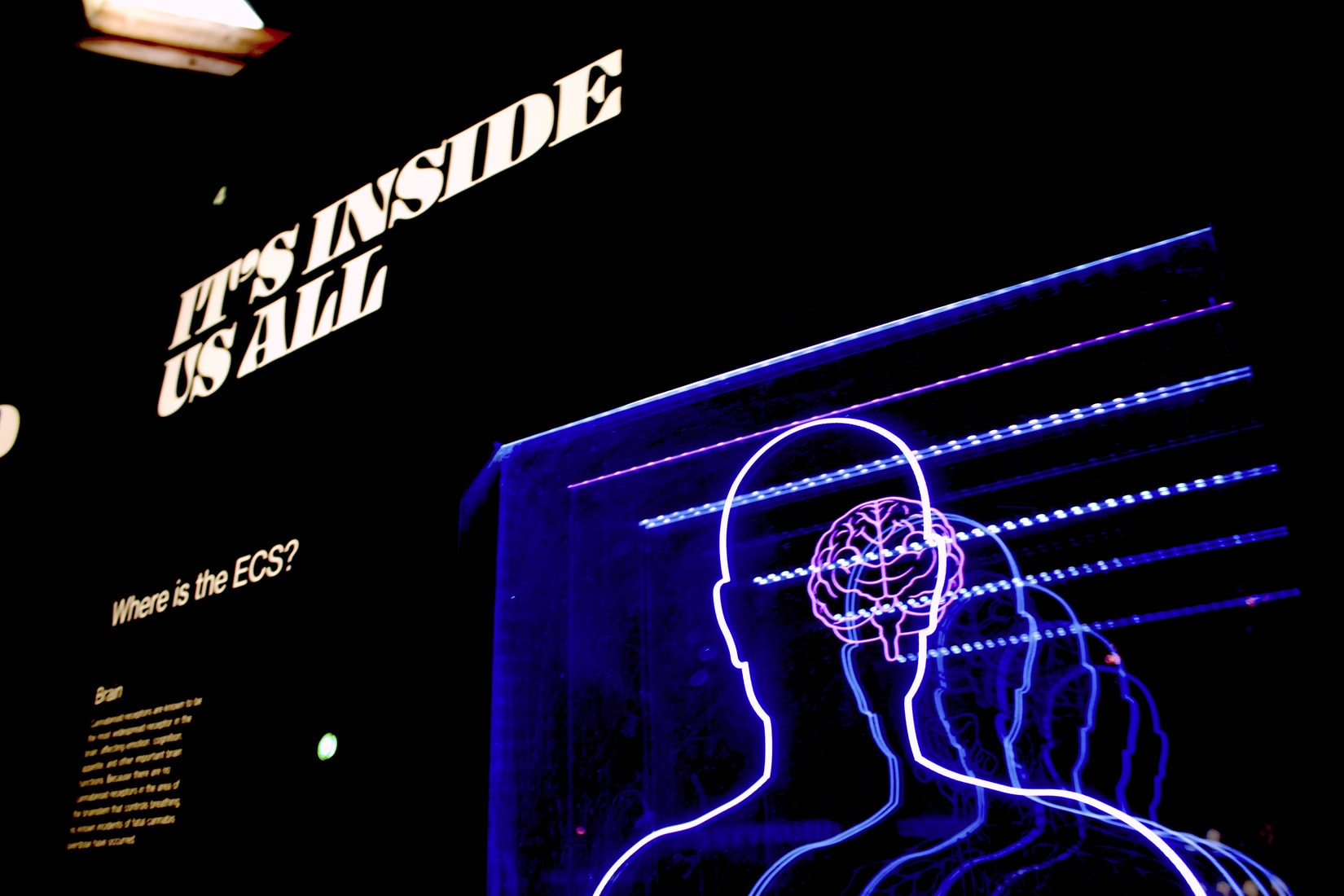 Simple mindfulness practices to build willpower and self-control
by Manish Behl,  India's leading Mindfulness and Emotional Intelligence expert and  TEDx speaker. Founder of Mindful Science Centre and Mindfulness India Summit , Asia's biggest Mindfulness and Emotional Intelligence Summit 
How many times have you set well-intentioned goals or New Year's resolutions, or made a commitment to go to the gym, wake up early, quit an unhealthy habit, write an article or book, or anything else that you know would be good for you?
Most of these pledges die quick deaths, mainly due to our false beliefs, lack of serious commitment and the absence of real motivation.
The funny part is that our own brain tricks us and gives us good reasons to cheat. It often seems like we are two different entities—one that has determination and the other that is lazy and loves comfort. Our brain tells us to cheat, and then belittles and humiliates us for our weakness, leaving us feeling guilty and 'let down'.
Every time this titanic determination sinks, one carries a dull pain and long-term memory of failure, creating an attitude of mediocrity.
All this can be changed. You don't need to be so hard on yourself. There are more efficient ways to reach your full potential with less of struggle.
1. Why only a few people are successful
"If you want to live a happy life, tie it to a goal, not to people or things." –  Albert Einstein
It is seen that people with greater determination are more successful in life, irrespective of their IQ level, in comparison to people with more intelligence or higher IQ but low self-control.
The first group has clarity of purpose and doesn't get muddled in unhealthy thinking. Most of us are clever thinkers; we are able to draw good plans. But only a few of us are able to execute these plans with military precision.
To get to that level of execution the most powerful ingredient required is the will. Perhaps that's why it is called willpower.
The formula is simple: Willpower = Control Over Decision-making = A Higher Standard of Living.
2. How to find your willpower
Battles are first won by willpower. After that comes fire power.
Willpower is a small word, but it is also an extremely important trait to achieve success in any walk of your life, be it personal or professional. We often don't realise that how we treat willpower in our life has a major bearing on both the quality and the quantity of what we experience and achieve.
Imagine a 25-year old man with dying brain cells who faces gradual paralysis. He cannot stand, walk, talk or write. He is given six months to a year to live, but ends up living 76 years with almost 50 years in a paralysed state. Isn't that remarkable?
Incredibly, in those 50 years this man became arguably the world's most famous author, theoretical physicist and cosmologist. He served as Director of Research at The Centre for Theoretical Cosmology and as Professor of Mathematics at the University of Cambridge.
That man was Dr Stephen Hawkins, the legendary scientist known for his extensive work on the Theory of Relativity, gravitational singularity and radiation emitted by black holes. He is an incredible example of a human strength with astonishing willpower and rock-solid determination that helped him to live long and also achieve many laurels in his lifetime.
Willpower is not about making big resolutions. Your brain gets stronger by making small commitments to yourself. Every time you succeed, your willpower thrives. – Manish Behl 
The message is clear: value and prize your willpower.
3. Self-control and willpower
Willpower has multiple definitions. Psychologists call it self-control or self-regulation. Neuroscientists define it as cognitive control or executive functioning. It is a mental control process that allows a person to countermand pressing drives, thoughts, emotions, biases and behaviours.
Here is a situation: An overweight person who likes chocolates and cakes takes a resolution to quit sweets to reduce his weight. When he goes to a gathering or a party, he is offered delicious chocolate cake. What should he do? He is faced with the conflict of either enjoying the party by eating cake or sticking to his resolution.
"The intelligent want self-control; children want candy." — RUMI
4. Mindfulness an easy way to build willpower
Effective self-control or willpower is the only treatment for your strong addiction or any automatic behaviours – – Manish Behl 
Mindfulness meditation and mindfulness training is a scientifically-proven way to enhance the brain's executive functioning or cognitive control.
Renowned psychologist Kelly McGonigal, who teaches the science of willpower at Stanford University, says, "Neuroscientists have discovered that when you ask the brain to meditate, it gets better not just at meditating, but at a wide range of self-control skills, including attention, focus, stress management, impulse control, and self-awareness."
The science of mindfulness
Neuroscientists and other experts have discovered that mindfulness is an ultimate tool for clearing out mental clutter and cultivating positive physical and mental health.
Daily mindfulness practice of 15 to 20 minutes can significantly increase willpower. Mindfulness helps reinforce neural cell bodies and unmyelinated axons in areas of the brain which, in general language, are known as grey matter. These areas help us regulate reactions, emotions and decision-making.
The daily practice of guided mindfulness can relieve you from stress, reduce anxiety, build healthier relationships, help in better sleep and weight control, and generate healthy emotions and productive behaviours, besides offering many more benefits.
Why mindfulness is so powerful in today's world
Mindfulness is an ancient tradition that originated much before Zen monks started to practice it and explore its benefits. The roots of mindfulness can be found in almost all civilisations. During my research work I have found the roots of meditation and mindfulness practices in the Indus Valley civilisation. Almost all ancient Indian scriptures talk extensively about various meditations and mindfulness practices. Since I am practicing these for more than 30 years, I can truly advocate its benefits with my own experience. 
In order to bring the benefits of these practices to everyone, and to go deeper into this subject I set up an organisation called the Mindful Science Centre, and organised a global conference which is now one of the most prominent Mindfulness and Emotional Intelligence summits. The summit is a place for the world's best neuroscientists, scholars, trainers, monks and others interested in this science to join and share their wisdom with the tribe.
During the recent Mindfulness India Summit in Mumbai, I shared how mindfulness practices can change your life and well-being. In today's world mindfulness has a much more powerful role and has been scientifically proven to reveal important health benefits. It is practiced in many different forms including traditional introspection and self-reflection.
A simple 10-minute mindfulness exercise for long-term results
Just 10-15 minutes of guided mindfulness is enough to learn this ingenuous and mighty technique. This simple practice can reap incredible benefits for you and your well-being. Here's how to practice making mindful resolutions.
Step 1: Sitting and positioning
Find a quiet place somewhere you feel comfortable and are not disturbed for few minutes.

Sit on a chair or in a cross-legged position with your back erect.

Take a deep breath and feel your body's sensations.

If you wish, close your eyes.

Stay relaxed and try to connect with your inner self.  

Bring the focus on your breathing.
Step 2: Visualisation and embodiment
Envision what is most important to you now.

Picture yourself with that new habit, object or person.

Visualise how you feel with this new change.
Step 3: Set your goal
Once you recognise your wish, set an intention.

Figure out what you want to do.

Find ways to reach your goal.

Feel how your goal will help you in the long run.
Step 4: Build your focus 
Create an image of yourself fulfilling your resolution or intention.

Bring your attention to the benefits.

Picture yourself with those changes.

Sense the response in your body.
Step 5: Draw your roadmap and tactics
Draw a roadmap of action.

Plan how you will meet your target.  

Create a contingency plan. (For e.g.: "If someone offers me a drink, I will order club soda.")

Keep your strategy ready. What will you do when your desire gets extremely strong?
Step 6: Finish with conviction
Close the meditation with self-assurance and promise.

Open your eyes and enjoy the feeling of fulfilment. 
Most importantly, when you finish, acknowledge that you were successfully able to sit and finish this practice, no matter how focused or distracted you were.
Try to do this exercise in the morning and repeat it till you feel assured. This practice will greatly help you stabilise your mind and build you focus towards your goal.
Focused attention and guided meditation practices
I have also created a short 5-minute guided meditation link here for people to build focused attention. This meditation I have specifically created to support your ability to handle stress and overcome negative habits.
This practice will also help you train your brain to override craving and make wilful choices while also enhancing your ability to focus on your goal by not listening to the justifications made by your temptations.
Benefits of building willpower through focused attention:
Mental toughness
Resilience
Patience
Seriousness
Self-control
Self-confidence
Determination
Better decision-making
People generally ask me about 'good' or 'bad' focus, and I tell them that your concentration will be different on different days. Once you start to cultivate a regular practice to train your brain you will see how easily you can focus on your attention and you will consciously start to make mindful choices.
Author Manish Behl is India's leading Mindfulness and Emotional Intelligence expert, a TEDx speaker, and Founder of the Mindful Science Centre (MSC) and the Mindfulness India Summit – Asia's largest summit on Mindfulness and Emotional Intelligence backed by Neuroscience.
Manish Behl is Mindfulness and Emotional Intelligence coach,  Neuroscience based Mindfulness educator, mentor and trainer. Founder of Mindfulness India Summit and Mindful Science Centre. Creator of Mindful Leadership Course and 8 Week Mindful Living Program in Mumbai. He offers practical strategies for leadership transformation, increase performance, transform anxiety and negativity into calm and focus. He has over 25 year of leadership experience and his workshops facilitate physical and mental wellbeing and cultivate inner peace.
Mindfulness based Training and Coaching
Mindful Science Centre is mindfulness and emotional intelligence based  training and learning centre providing leadership and performance solutions for corporates and organizations. Mindful Science Centre applies practices based on self-awareness and social emotional intelligence that cultivate leadership qualities such as attention, resilience, focus, empathy, compassion, communication and clarity. Well-designed Mindfulness training programs and one-on-one coaching sessions support individuals and organizations to develop a positive outlook, decision-making, agility, creativity, concentration, sustainability, mental and physical well-being through mindfulness and Emotional Intelligence practices. Contact Mindful Science Centre to learn more about how to become Successful leader Web: www.mindfulsciencecentre.com. Mail: info@mindfulsciencecentre.com