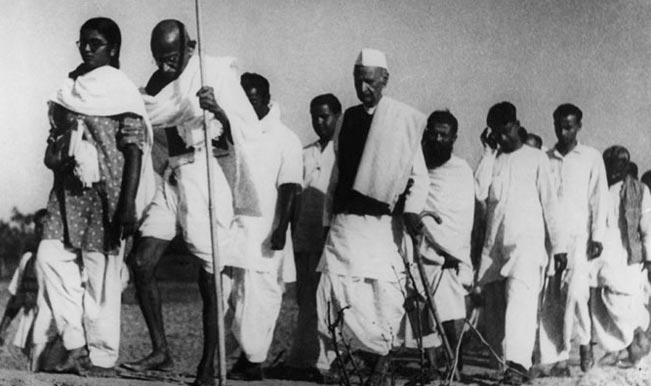 "Be the Change you want to see in the world " – Mahatama Gandhi
Great Leaders have certain traits that make them stand out from the rest. If we want to achieve what they've achieved, we have to learn to do as they do.
These are times that call for great leaders–people who are confident and courageous, certain in their leadership–to show us the way. It's not easy, but if we can learn to follow their example we too can separate ourselves from the pack.
"Live as if you were to die tomorrow. Learn as if you were to live forever" 
Here are most effective ways to become a successful leader
Be responsible
Successful leaders allow their colleagues to manage them.  This doesn't mean they are allowing others to control them but rather becoming accountable to assure they are being proactive to their colleagues needs.
Beyond just mentoring and sponsoring selected employees, being accountable to others is a sign that your leader is focused more on your success than just their own.
Create a compelling vision.
Great leaders focus on the future. They have a clear picture of what they want, and they make it happen. They are excited about the future and don't waste time being stuck in the past.
Articulate your vision to others.
Great leaders are able to describe the future and vision using words, images, and emotions that captivate and galvanize those around them. They freely share their leadership with those who look to them for guidance and support.
Be consistent in your character.
Great leaders do not change with the tides; they are flexible and open to new ideas but consistent in their beliefs and values. People know they can count on that consistency in thought and action.
Empathy & Humility
Great leaders know that without humility you are unable to learn. They admit mistakes, welcome feedback and are open to suggestions. The best leaders are always interested in learning and improving.
Stay focused and forge forward.
Great leaders focus on results. They are immune to distraction, detours, and roadblocks, and they keep others focused and moving as well. They have a clear Goal and a forged plan to reach the destination.
Demonstrate tenacity and courage.
Great leaders initiate action and work diligently. They don't change or get flustered when an issue arises but take control with confidence. They move forward with conviction.
 Connect the dots.
Great leaders are able to see the big picture and understand the connections between elements–a skill that takes great habits of mind to build.
Think strategically.
Great leaders have an eye for the future. They have a clear sense of what to do, and they anticipate and meet the future with strategic planning instead of short-term reaction.
Be agile and flexible.
Great leaders learn quickly. They know how to view things around them and make sense of them; they ask lots of questions. They know how to modify their behavior in response to changing situations without sacrificing consistency.
Be fair.
Great leaders are fair-minded and avoid taking sides in disputes. Others will always know where they stand, what's expected of them and what they can expect in return.
" Leaders have perfected the art of getting others to do something because they resonate with the message, the idea, or the vision. Great leaders do this with ease–and we can, too, if we make these traits a priority in our own development and growth" – Author  Lolly Daskal
Beyondmind facilitates employees and organizations in cultivating leadership skill and to create winning attitude through Neuroscience based Mindfulness, Emotional, and Social Intelligence.
Manish Behl is the founder of #Beyondmind and Braincloud India. As an ICF Coach, he creates #Mindfulness and Emotional Intelligence based solutions for individuals and organizations on #leadership, #performance, #resilience, and #well-being. With over 25 years of leadership experience in the corporate world, he works on empowerment of professionals, individuals, and corporates through groundbreaking practices of #Emotional intelligence, #Neuroscience, and Mindfulness. An author who has extensively studied and developed transformational life practices which are life-changing and allows one to see their inner self, invoke #positive thinking, augment neurological & transcendent energies and ability to connect with hyper-intelligence.
Beyond Mind is where he and his team expedite the birth of new mindsets and engaging behaviors at all levels of the organization. His purpose is to empower people to expand social-emotional competencies leading to better relationships thus ensuring #successful performance and joyful life.
Contact Beyond Mind to learn more about how to use brain more effectively to become Successful 
A Bad System can Destroy Good People
Contact Beyond Mind and learn how you and your organization can become Successful Leader
Contact: email: info@beyondmind.in or visit www.beyondmind.in