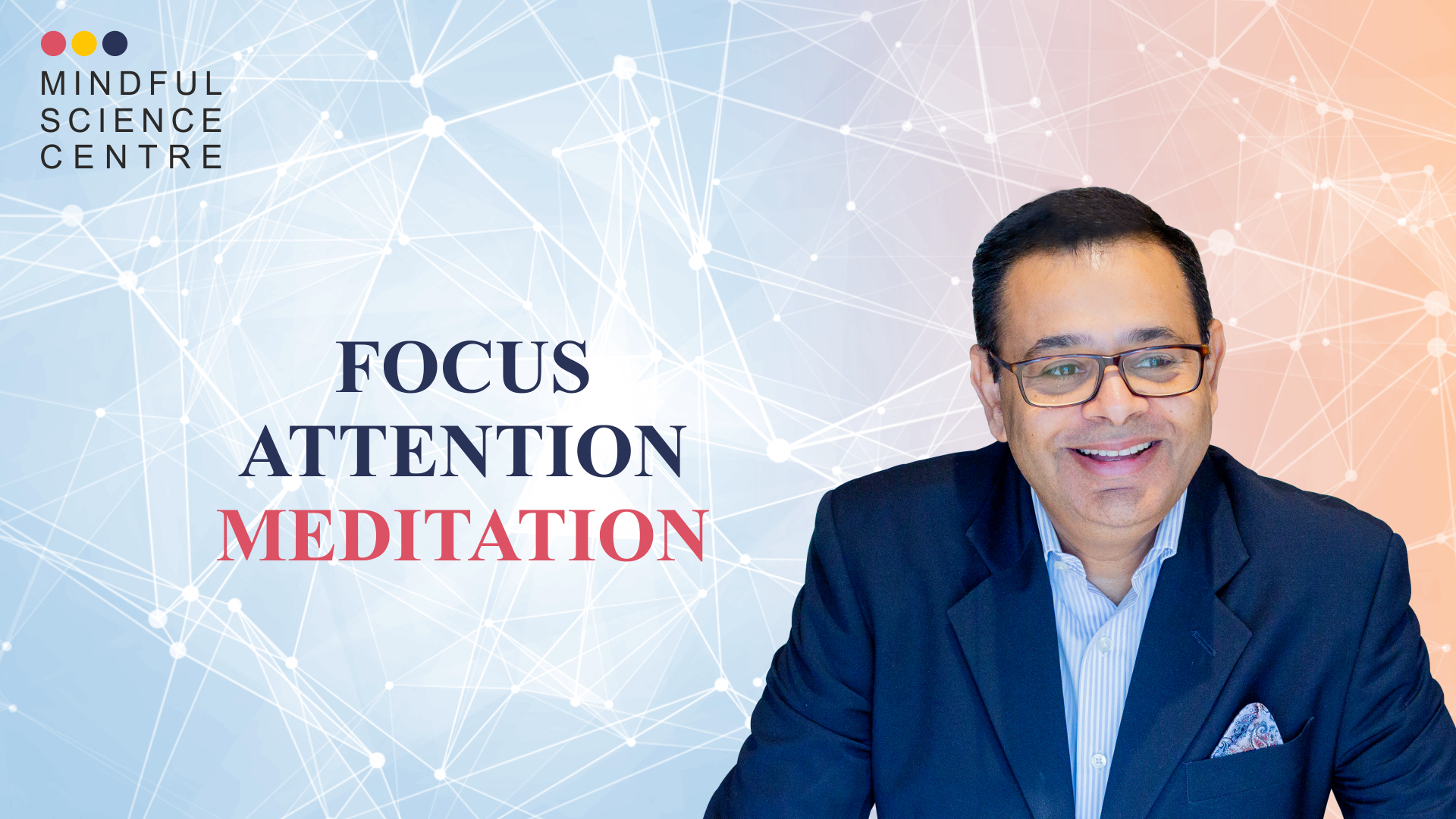 We all want to get focused and clear headed in our day to day life . This short Mindfulness practice and focus attention meditation will help you to deal with stress and distraction. With regular practice of this mindfulness meditation you can regain momentum by resting attention on a single focal point.
Numerous studies have shown meditation to have significant effects on various affective and cognitive processes, many still view meditation as a technique primarily intended for relaxation and stress reduction.
While mindfulness does seem to reduce stress and to induce a relaxing state of mind, it can also have significant effects on how people perceive and process the world around them and alter the way they regulate attention and emotion
Explore how you can bring Focus attention in your life a Guided Mindfulness Meditation by Manish Behl – Founder of Mindfulness India Summit www.mindfulnessindiasummit.com and Mindful Science Centre.
Manish Behl is India's leading Mindfulness and Emotional Intelligence expert, a TEDx speaker, and Founder of the Mindful Science Centre (MSC) and the Mindfulness India Summit – Asia's largest summit on Mindfulness and Emotional Intelligence backed by Neuroscience.
Manish Behl is Mindfulness and Emotional Intelligence coach, Neuroscience based Mindfulness educator, mentor and trainer. Founder of Mindfulness India Summit and Mindful Science Centre. Creator of Mindful Leadership Course and 8 Week Mindful Living Program in Mumbai. He offers practical strategies for leadership transformation, increase performance, transform anxiety and negativity into calm and focus. He has over 25 year of leadership experience and his workshops facilitate physical and mental wellbeing and cultivate inner peace.
Mindfulness based Training and Coaching
Mindful Science Centre is mindfulness and emotional intelligence based training and learning centre providing leadership and performance solutions for corporates and organizations. Mindful Science Centre applies practices based on self-awareness and social emotional intelligence that cultivate leadership qualities such as attention, resilience, focus, empathy, compassion, communication and clarity. Well-designed Mindfulness training programs and one-on-one coaching sessions support individuals and organizations to develop a positive outlook, decision-making, agility, creativity, concentration, sustainability, mental and physical well-being through mindfulness and Emotional Intelligence practices. Contact Mindful Science Centre to learn more about how to become Successful leader Web: www.mindfulsciencecentre.com. Mail: info@mindfulsciencecentre.com