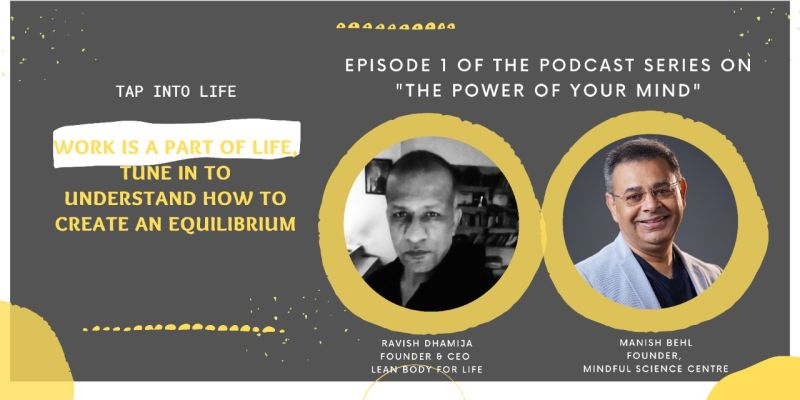 Insights and practices to build Mindfulness, Performance, Creativity, and improve mental well-being.
Bring yourself into every moment – said our guest, quoting Rumi and more. Meet our guest Manish Behl – founder at Mindfulness India Summit that works with some of the best in the world including Harvard, Google, Oxford bringing mindfulness to your lives. Manish is a mentor, trainer and golfer. He is a pioneer in the mindfulness space.
The Anchor Practice (TAP) by LBL is hosted by Ravish Dhamija. Stories that inspire us, principles that speak to our very soul and words that come straight from the heart. Conversations with some great minds on life, lifestyle & more.
Tune in, learn, enjoy!
---
Mindfulness based Training for Workplace
---
Mindful Science Centre is mindfulness and emotional intelligence based  training and learning centre providing leadership and performance solutions for corporates and organizations. Mindful Science Centre applies practices based on self-awareness and social emotional intelligence that cultivate leadership qualities such as attention, resilience, focus, empathy, compassion, communication and clarity.
Well-designed Mindfulness training programs and one-on-one coaching sessions support individuals and organisations to develop a positive outlook, decision-making, agility, creativity, concentration, sustainability, mental and physical well-being through mindfulness and Emotional Intelligence practices. Contact Mindful Science Centre to learn more about how to become Successful leader Web: www.mindfulsciencecentre.com. Mail: hello@mindfulsciencecentre.com
To Get Information about Program Fill in Below details