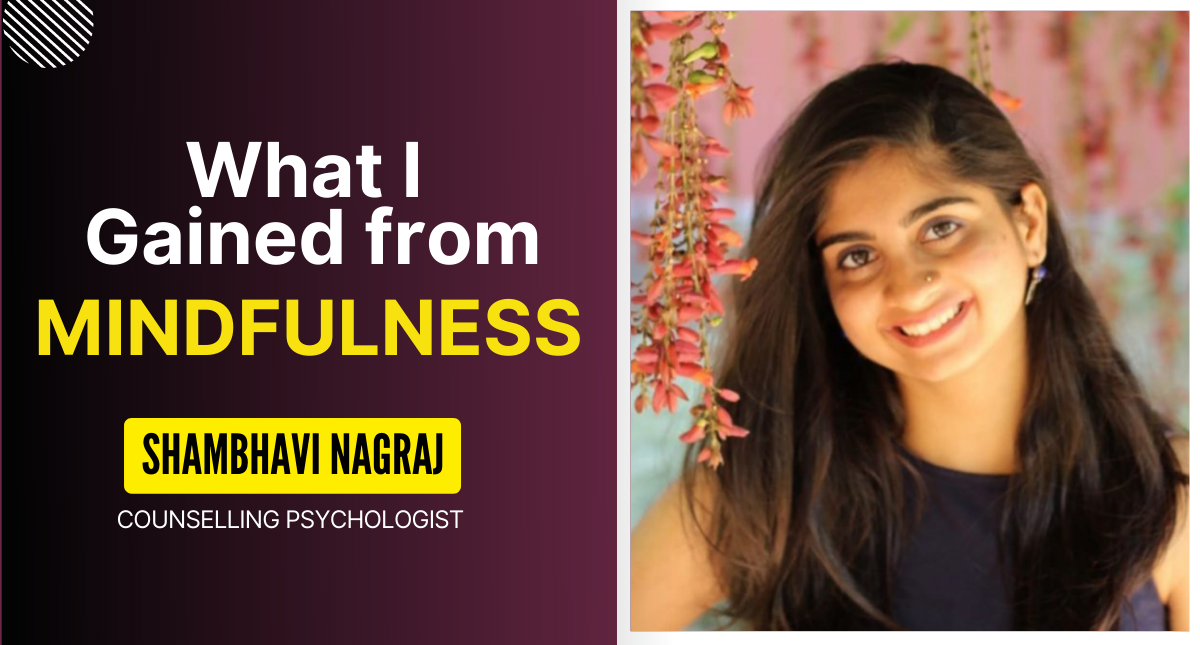 "With the right amount of sunlight, flower blossoms … Everything in life is about finding the path which works for us to help us blossom"
Author : Shambhavi Nagraj – Psychologist (Counselling)
Mindfulness in Daily Life – When calm could take over the storm
My curiosity about mindfulness grew during the pandemic as I could see myself multi-tasking, unable to rest, anxious and having sleepless nights. Since I did not rest and was continuously working, making plans, doing to-do lists and procrastinating one after the other.
I stumbled on Mindful Science Center's trainer course on mindfulness. It had 12 weeks of commitment and self-study which I was not sure of completing but I sent an enquiry to know about the course.
I am/was not consistent in anything. My fear of not having enough knowledge did not let me go deeper into subjects thought I had long list of tasks to be completed and reading material lined-up I never open it.
Emotional baggage such as self-criticism, self-loathing, no time for family, friends and even if I am with them I am talking about how busy my life is.
Well 12 weeks was a promise to myself that I will do this as a self-learning, decompressing session to feel more present, empathy and compassion to myself.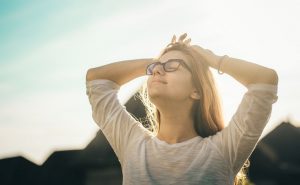 Journey of 12 weeks
Initial first 3 weeks were tough to complete the self-study and practice mindfulness. I was physically ill, I had to travel due to visa requirements as I was meeting my husband after 10 months of marriage and I had to wrap everything in India along with my professional commitment as a mental health professional.
I almost gave up and told myself that I have taken more responsibility than I can handle. Every time I would sit with my to-do list I would think I can quit the program but the ardent learner in me did not let me quit. I was reminded of the promise I made to myself.
I continued with self-study and at least 5 minutes of meditation. I could see myself being more mindful, there was more attention and focus, I was calm during my visa interview, getting my baggage ready for shipment, being mindful and grateful for people being supportive.
Awareness about my potential to storm through these difficult times was a awakening of potential and capabilities in the 10th week.
Calm mind could take over the Storm mind
I was at the bank trying to do a very important transaction and it was almost end of the day for banking transactions. I was filling up the request form and I noticed my phone was misplaced. I thought I lost my phone and I informed my mother. She was worried, anxious and started searching, called my phone and called my husband in Japan to let him know I lost my phone (not sure how that helped, apparently he started calling as well) They could here that the phone was ringing. However I tried to search for my phone and after 2 minutes I composed myself and completed the request form as I was moving out of the country, last day for the banking transaction and It was a long weekend for the bank. Well I gave myself permission to be calm and I submitted request form after the transaction I see that the bank officer had my phone and she told me that I kept it inside since the staff found it.
What I lost
This was my 10th week of Mindfulness journey this story which is close to my heart and unraveled the calm mind in me and I understood the potential of practicing mindfulness which helped me respond and not react, letting go of the fact that I do not have control over anything except my response to the situation which led my way to my phone.
My lessons were about unlearning many unhealthy patterns of mine where I never paid attention while doing daily activities, indulged in either binge watching, always on the phone or dwelling in the past or future.
My Gratitude
I am grateful to the organization Mindful Science Center for creating a platform to transform lives, teacher and founder Manish Behl for his calm and composure during every live class with a soothing which helped me feel peaceful. Co-Ordinator and Co-founder Shalini Behl for support, quick response and reducing my anxiety every time I have had queries and made the entire process smooth with clear instructions and information.
Today I am proud of myself to have learnt to be mindful with myself and others. Extending empathy, compassion and connecting with myself with gratitude, journaling and meditation for 10 minutes everyday. I hope to bring my learnings, share my experiences and knowledge learnt in these 12 weeks to more people in the community.
Author : Shambhavi Nagraj – Counselling Psychologist
Certified Mindfulness Foundation Trainer from Mindful Science Centre
---
---
Mindful Science Centre is mindfulness and emotional intelligence based training and learning centre providing leadership and performance solutions for corporates and organizations. Mindful Science Centre applies practices based on self-awareness and social emotional intelligence that cultivate leadership qualities such as attention, resilience, focus, empathy, compassion, communication and clarity.
Well-designed Mindfulness training programs and one-on-one coaching sessions support individuals and organisations to develop a positive outlook, decision-making, agility, creativity, concentration, sustainability, mental and physical well-being through mindfulness and Emotional Intelligence practices. Contact Mindful Science Centre to learn more about how to become Successful leader Web: www.mindfulsciencecentre.com. Mail: hello@mindfulsciencecentre.com

To Get Information about Program Fill in Below details